Back in 1970 Holden showed off details on a new concept car the sporty Torana GTR-X.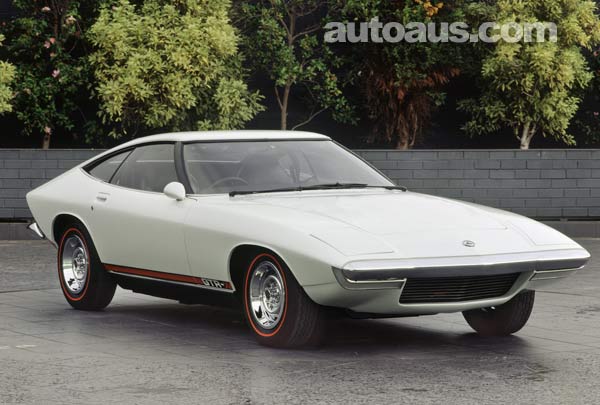 The 1970 Holden concept sports car Torana GTR-X.
Based on a welded steel box section chassis, running convential 4 link live rear axle and twin A Arm front suspension as per production Toranas of that time, this concept was radical in that it featured an all fibreglass body.
Almost like an Aussie Corvette, the GTR-X didn't feature the Vette's small block Chev powerplant, but rather the triple carbed straight six out of the LC XU-1 Torana. The 160 horsepower 186 cubic inch red motor was backed by the same "Opel"  4 speed of the LC Torana.
Essentially the drive train and suspension from the XU-1 Torana transplanted into a custom chassis and fibreglass shell, other features were an internal roll bar, pop up headlights, and a laminated windscreen.
In case you can't remember, or are too young, the GTR-X never made it into production, although the press releases of the time never promised that.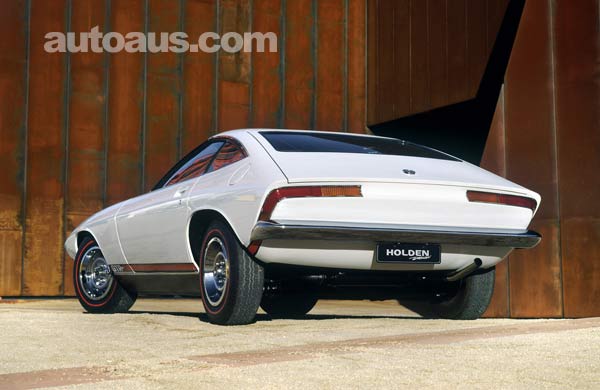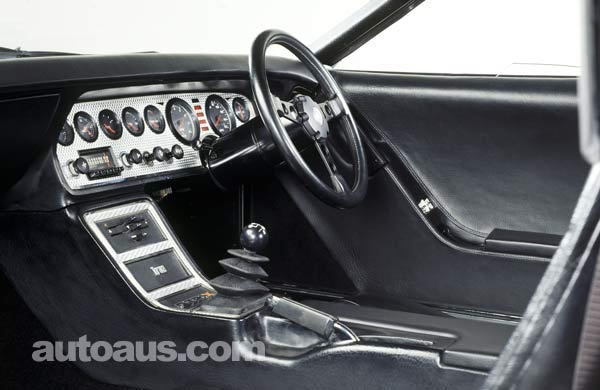 Interior featured spun metal polished facia- Image copyright GM Corp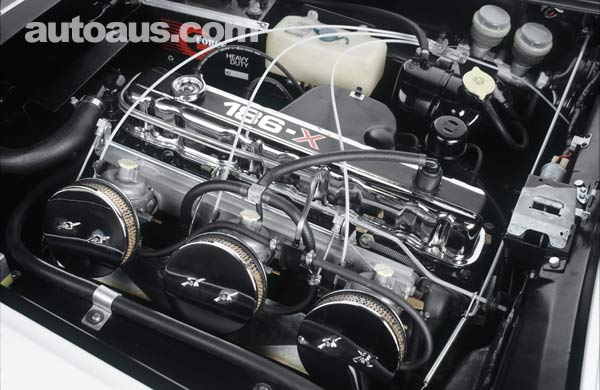 Triple carbed six, straight out of the LC XU-1 Image copyright GM Corp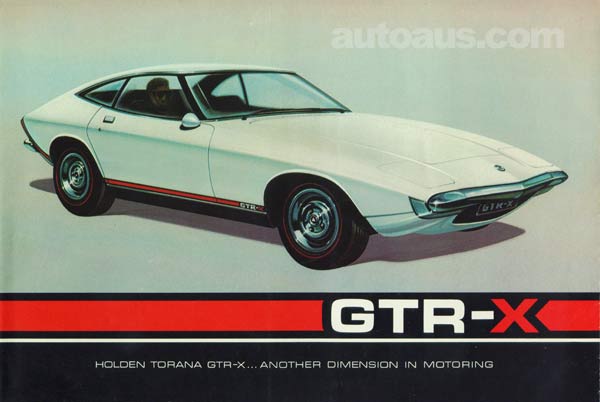 All Images copryright GM Corp.