We take a look at a night time meet at the  Irwindale Dragstrip in California.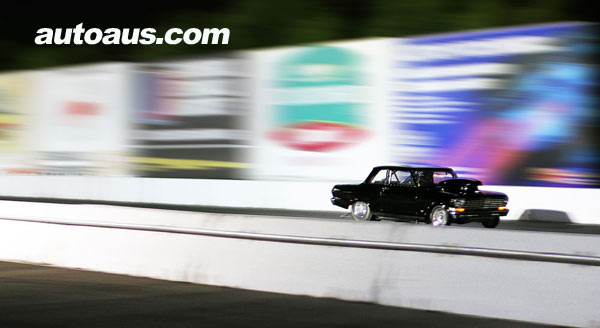 Irwindale Dragstrip Photo Gallery
It's no secret that some dragstrips in Australia have experienced a hard run lately – the economic downturn, a long run of extreme weather, and even conflict within the sport may all have contributed.
More shocking though, the spiritual home of drag racing, Southern California – has had two of it's last dragstrips shut down in the last few weeks, hopefully not permanently.
Last week the Auto Club Dragway which operates next to the NASCAR track at Fontana has operations suspended because of action taken in Court by local residents relating to noise issues.
Two weeks before this, the Irwindale Dragstrip, an 1/8th mile facility next to the Toyota Speedway was shuttered after the company running it declared bankruptcy. Hopefully both tracks can be brought back to operational status in the future.
We here at Autoaus have visited these tracks often, and in case you wonder what a Thursday night time street meet looks like at Irwindale, we bring you the following gallery of images from one of the last events held there.
Edit: Both tracks have been reopened since this was published.
Click on any small image to open a larger picture gallery