Not a car, not a motorcycle. Just what is a Can Am Spyder?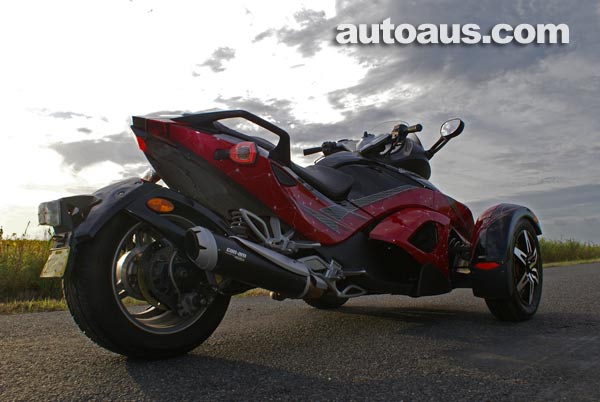 Can Am Spyder
Looking for the freedom of a convertible, combined with the rush of a motorcycle, but not sure how to combine it? Can Am may have the answer for you, with the unique 3 wheeled Spyder.
Powered by a rumbling V twin engine, and featuring a sophisticated stability control system, the Spyder brings the motorcycle rush to 3 wheels. You read all about the Can Am Spyder by following the link below.
An in-depth test, with lots of great pictures, the Spyder may be just the ticket to liven up the weekends.