A Corvette stolen in 1970 has been recovered in 2009 in perfect condition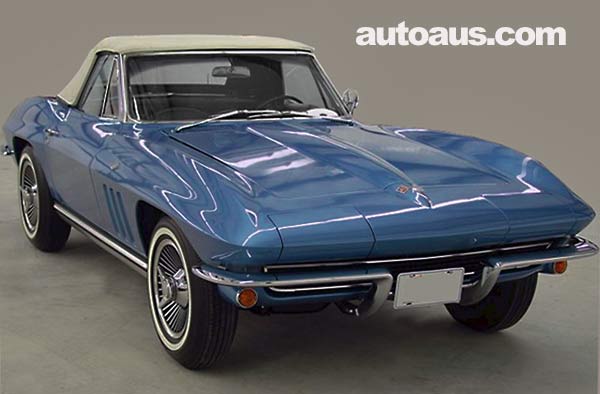 Stolen Corvette recovered after 39 Years!
A Tennessee USA man who had his 1965 Corvette stolen 39 years ago in 1970 had the vehicle returned to him after it was recovered.
The Nassua Blue convertible went missing from a parking lot while the owner was inside a local bar. The vehicle was recovered after the current owner, a collector, tried to re-register the vehicle.
Still in near perfect condition, the vehicle had apparently changed hands many times, each owner unaware of its shady past.
As the 'Vette was uninsured when stolen no claim was made by the owner, therefore the vehicle is still legally his. He was shocked when notified the car was found, and is no doubt looking forward to getting back the convertible, now worth around $65,000 USD.
Full story can be found here in the local newspaper.