Dead Classic 3 – Found in the bush, another burnt Valiant Coupe.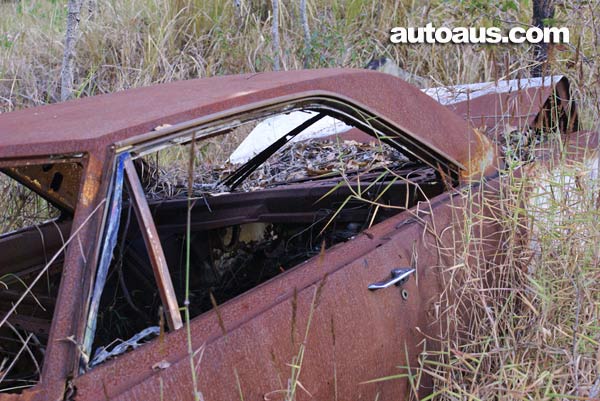 Click the image for a larger version – copyright autoaus.com
Dead Classic 3 – Valiant Hardtop Coupe
Sadly another Valiant claimed by fire. All to familiar in Australia, a vehicle left to pasture in either long grass, oir bushland, meets its final maker when a bushfire arrives. Looks like this is what happened to this Valiant coupe. Not sure exactly what model this is, late 60s, maybe VF.
Now a popular and increasingly valuable collector car, plenty have been modified into convertibles, like its American cousin the Dodge Dart. It's not nice to see them this way, but that classic pillarless shape looks good even in oxide.